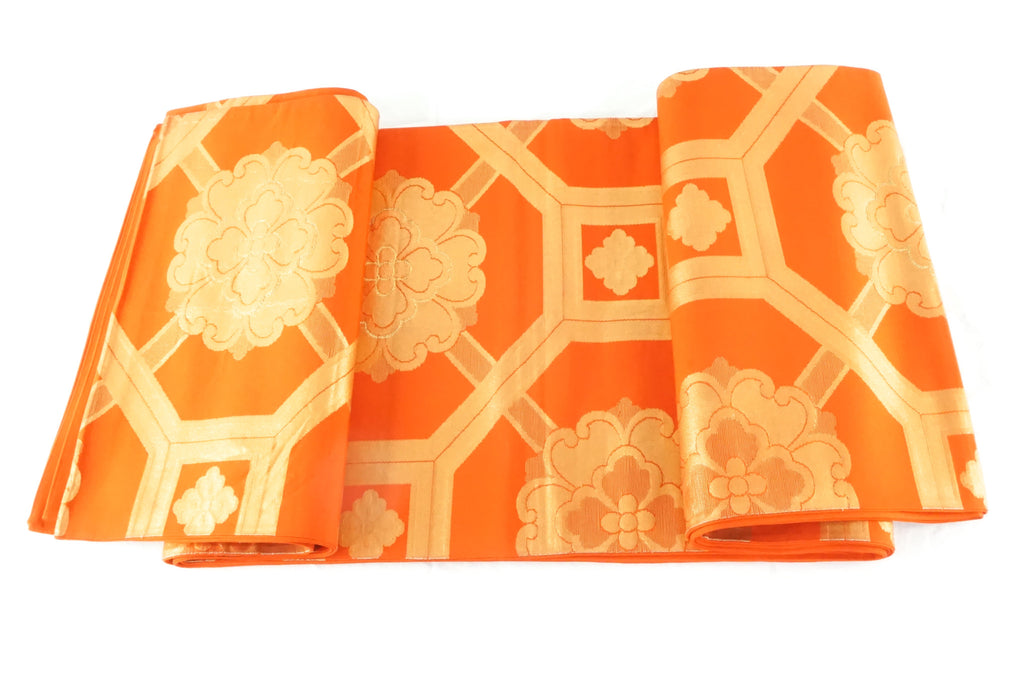 Vintage Orange Fukuro Obi with Gold thread Woven Flower Emblem in a grid pattern
This orange or vermillion Fukuro Obi has a gold woven flower emblem in a grid pattern. Make of silk, it measures 162 inches in length (13.5 feet) and 12 inches wide. It is in good condition. 
A Fukuro obi is distinguished by a pattern on one side which covers about sixty percent of the surface. Generally the remainder of the front and back is plain. The back of this obi is sold orange and the front does have the pattern on approximately sixty percent, with the rest being the beautiful solid orange. I say orange but this is a deep rich vermillion with some red. Very pretty. 
I use my obi as table runners or I fold them in a decorative way and display my glassware or kokeshi dolls on the obi. 
One of a kind